How To Decorate Your Kid's Room with Plume Pompon
Écrit par Maison Tess. / Written by Maison Tess.
Both complex and whimsical, a child's bedroom can become a real playground for the person who decorates it. For a child, the bedroom is a true living space: a place to sleep, play, grow and even take refuge. As this room evolves rapidly over time, our interview with Plume Pompon will undoubtedly help you design your child's room !
Plume Pompon is an interior design company that specializes in curating spaces for children and offers services to people online, at home, and to businesses in the industry. Here are the tips and tricks of the founder!
Also Read: Decoration Your Kids' Bedroom As A Cohesive Extension Of Your Home
What are the elements to consider when designing a child's bedroom?
I always start by identifying with the parents what activities will be done in the room. Is it a space that will be dedicated solely to relaxation and sleep? Do we want to add a play corner? Do we need a study desk? Next, I encourage an environment that is functional and safe, not just pretty. I like to propose solutions to encourage autonomy and free play, always respecting the family's values. I also seek to create a space that will evolve with the child, requiring only minor changes over time. Thus, furniture is positioned accordingly and durable pieces are chosen whenever possible.
Marie-Pier St-Onge, Plume Pompon's founder, with her kids.
" I find that Maison Tess'. bedding meets all of these criterias, in addition to being ethically made " - Plume Pompon
Why did you choose Maison Tess. children's bedding? 
Children spend so much time sleeping that I find it important to choose quality bedding. I will advocate natural fibers that breathe more like cotton and linen. Softness is also important for their sensitive little skin. I will prefer naturally colored fabrics with no added chemicals. I love patterned fabrics, but I will admit that plain fabrics are also very practical because they are easy to pair with pillows or patterned wallpaper. Adding a nice blanket, a quilt, different shaped pillows and a cute stuffed animal will create depth and an interesting play of texture. I'm also looking for a product that is easy-to-care! I find that Maison Tess bedding meets all these criterias, in addition to being ethically made.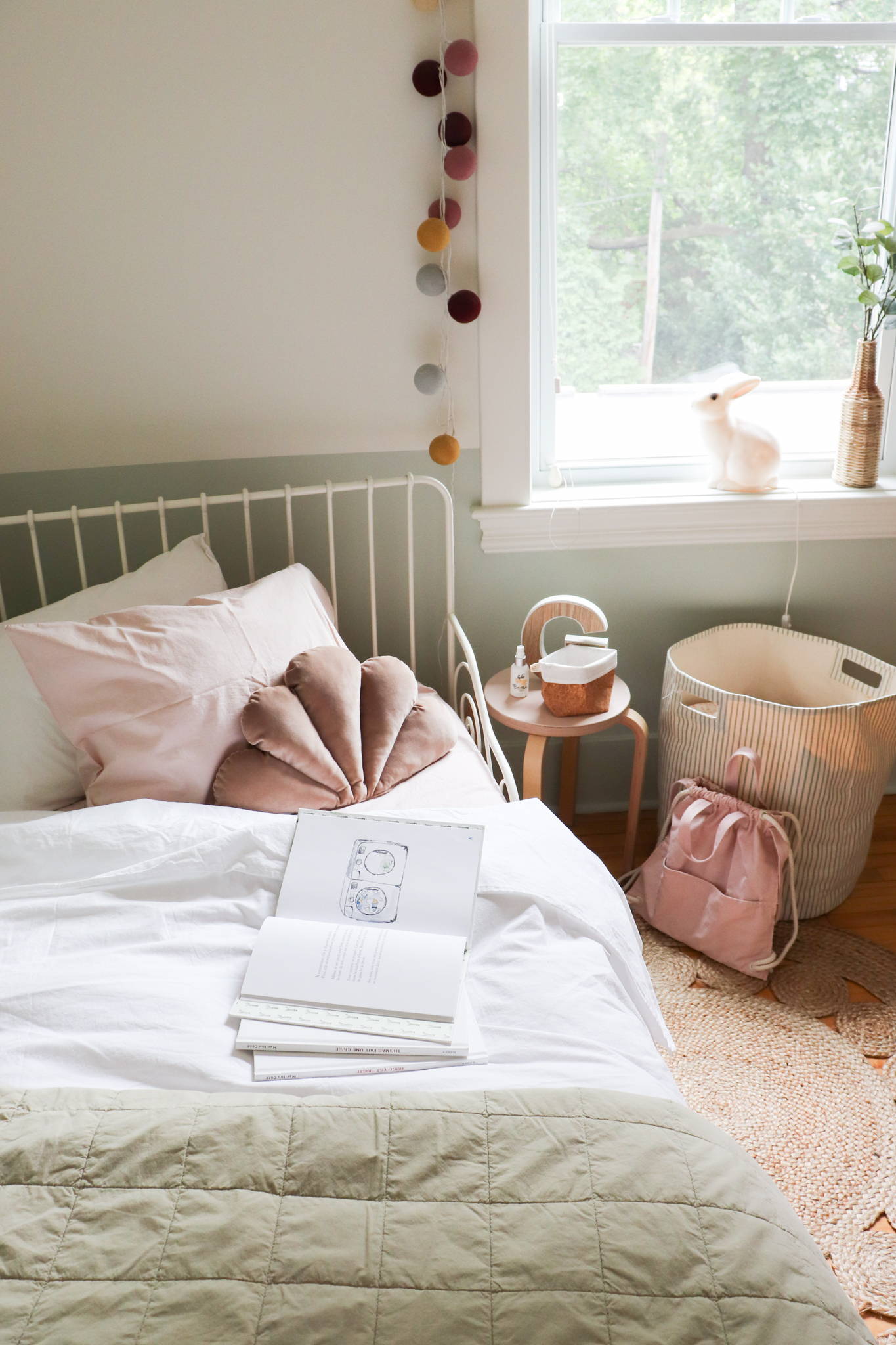 Don't forget to share your kids bedroom pictures with us on Instagram using the hashtags #mytess #tesskids