MULTIFUNCTIONAL DECOR IN COLLABORATION WITH V DE V
Recently we caught up with Fanny Vergnolles de Villers, founder and CEO of V de V, to discuss sustainability, textures and multifunctionality in the household. The intention was to find products most people have around the house and make them as multifunctional as possible. Together we came up with some of our simplest tips and tricks on how you can get the most out of them.  
Nowadays, it is all of our responsibility to be more environmentally sound, mindful and versatile in our approach to purchasing. Being a "responsible shopper" shouldn't be difficult. Making it all seem effortless, while being totally practical, is key. Both of our companies believe in investing in high quality basics as the core of your décor. Including more vibrant elements, or hints of nature with some plants, or maintaining a mellow vibe are things that bring an added layer of personality to your home. Aiming for contrasting components when you decorate is especially clever and adds depth.
Flat sheets are probably the most versatile product: you can play them up or keep them simple, depending on your style. They can be used as a light coverlet on your bed on warm summer nights and as a crisp tablecloth at your next festive gathering. Bring one along as a soft beach blanket on your weekend getaway, or hang it up as a projection screen for family movie night. Make a fun fort for the kids or even a playful costume... And, for those who dare, try them out as curtains! There are truly lots of ingenious ways to repurpose a flat sheet.

Additionally, wrapping yourself in something like a fluffy quilt at the end of a long day feels amazing, but have you ever thought of using it as a duvet? Or as a laid-back picnic blanket at the park with friends? Maybe even as a throw to snuggle up with on your sofa? You can bring along a few pillows to make it an extra cozy indoor or outdoor experience.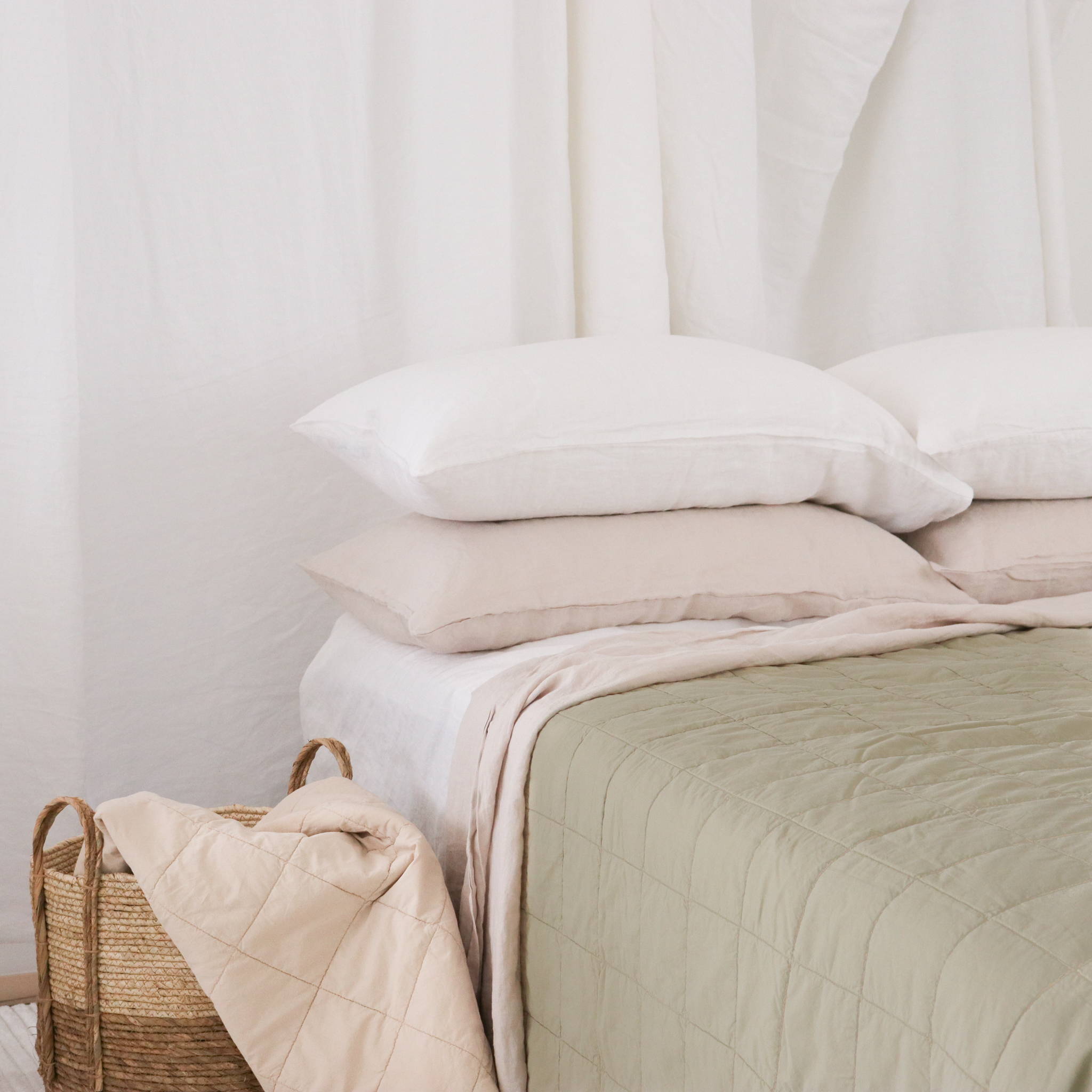 Baskets can be used as accessible storage in the playroom, or even as cool planters in the living room. Simply incorporating them to embellish your bedroom or for your towels in the bathroom as they bring a light, breezy feel no matter where they are.
Another way to enhance your space is with V de V colourful candle holders that can further be used as vases for fresh-cut flowers. Spread them out or arrange them in a group of various shapes and heights.
Let's start a new kind of Spring refresh! The possibilities are endless. Being a conscious shopper is really about getting the most out of the products you invest in and giving them extra value by reimagining how you use them in your daily life.

We would love to see how you repurpose your items! Share your pictures with us on Instagram with the hashtag #mytess.